Advice North Lincolnshire - Client Cases Database
My client requested a database system to record the meeting results with their clients in the form of cases, the client requested that the system followed the same branding guidelines as their existing website.

I used the logo from the client's website and selected colours to match.

The system was created to run under Access 2013.

The database was provided as a split front-end/back-end solution.

Outputs take the form of Excel spreadsheets, again following the clients website in design and colouring. The basis from extracting the data for these spreadsheets was a number of queries, some are quite complex due to the dynamic data that can be selected from numerous drop-downs, the system has been developed so that the content of these drop downs is completely managed by an administrator on the client's site. The system is programmed in such a way as to ensure there is no orphan data should an administrator try to delete a drop-down entry that is in use somewhere in the system.


Clients existing website used as template for design and colour palette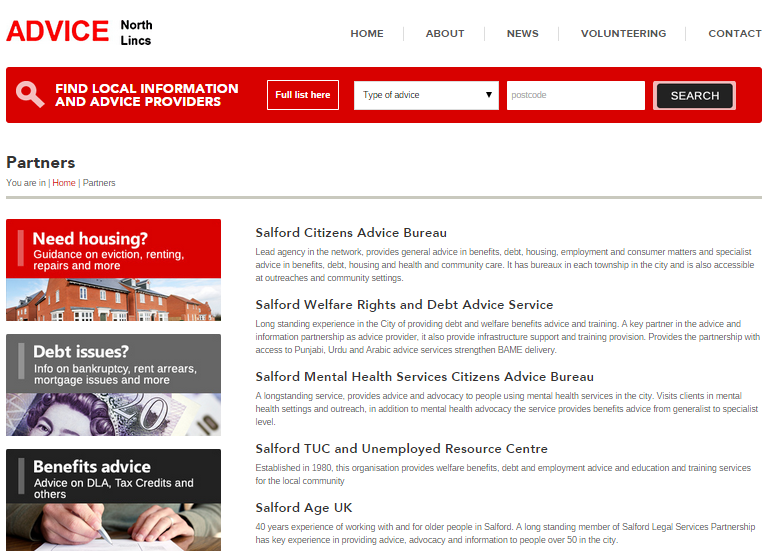 Database Main Menu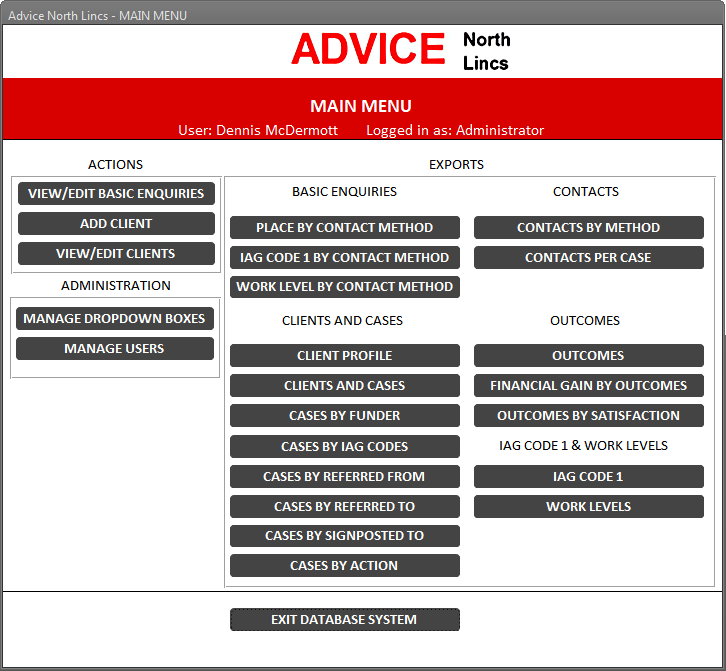 Admin area showing the facility for managing the drop-down entries throughout the system, in this case the user is setting up the Nationalities that will be available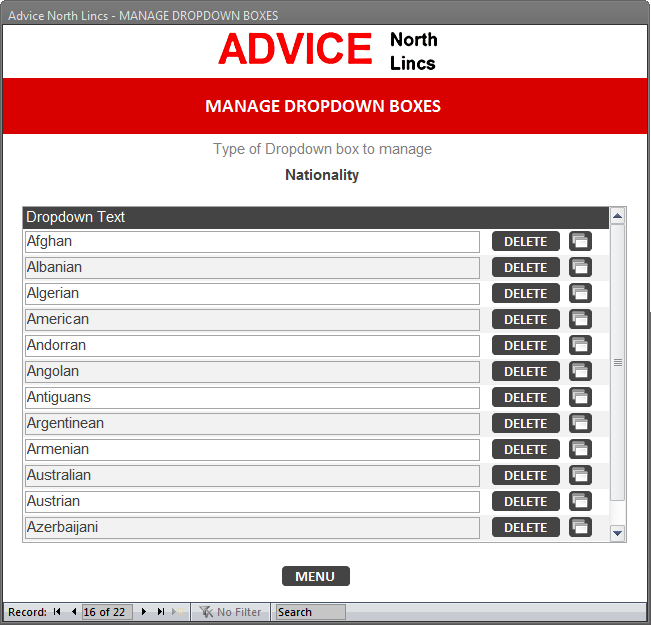 This is the main form for managing cases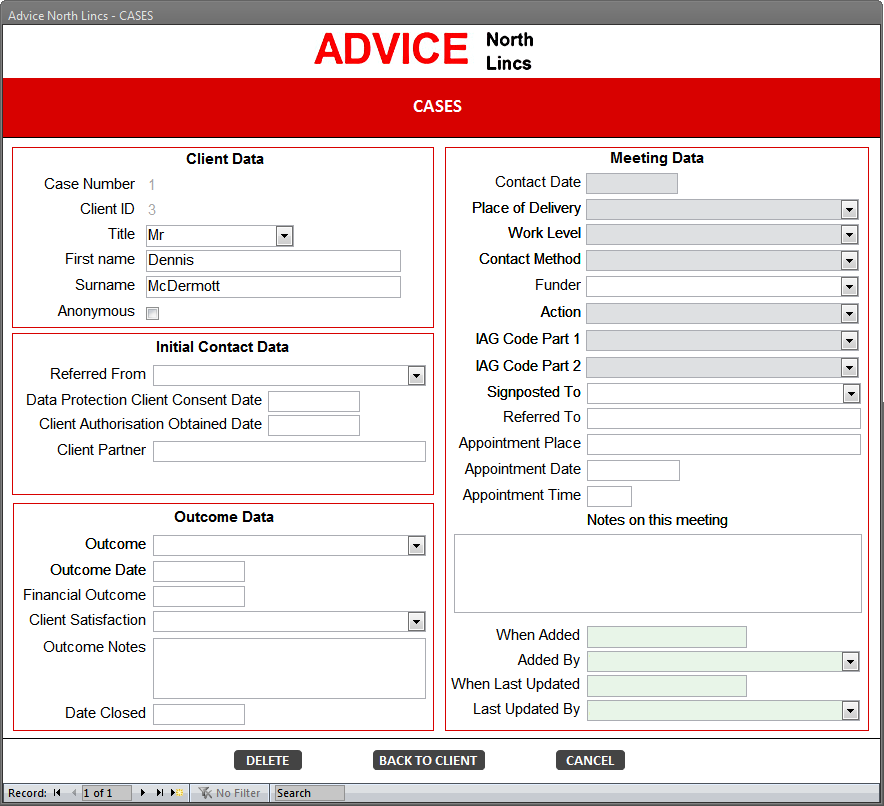 Many of the data entry boxes in the system were either auto completed via programming, such as who added/updated and when, or mandatory intputs, these are denoted by different background colours to simplify data entry.
See examples of some of my Microsoft Access Development and VBA Programming Projects here...