GAP Photos Ltd.
GAP Photos Ltd, SQL Database and online content management system.

GAP Photos are the largest online digital supplier of Garden & Plant photography in the UK.

GAP contacted me for the development of a content management system to manage image sales, photographer commission payments, invoices, customer/prospect records, data extraction for distribution partners and a number of other essential photo library processes.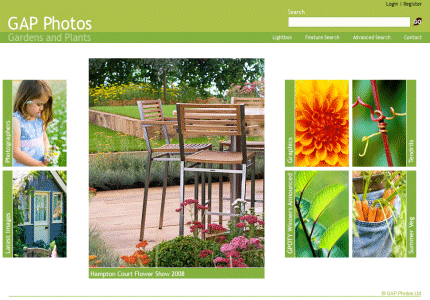 The bespoke system was originally developed in MS Access but due to the large volume of data and high traffic to their website (some days over 250,000 low-res images are viewed on their website), SQL was the more suitable platform. The system was therefore developed in MS SQL running on a dedicated server.

IPTC Header information
After the sucess of the SQL Database, GAP Photos approached me to develop a method of populating the IPTC header information of their images at the point of download by the clients, this ensures the IPTC information is up to date and accurately reflects the image information stored in the company's database.