Customer Database System for MSL Medical
This system was created for the client in Microsoft Access 2000.
The system enables the client to store all their customer records, detailing sales, invoices and returned items for reporting purposes.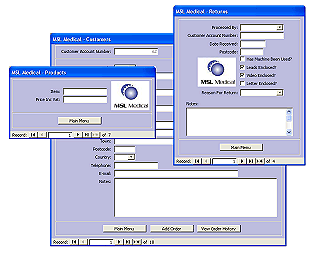 See examples of some of my Microsoft Access Development and VBA Programming Projects here...