Air Heating (Southern) Ltd.
I have undertaken many tasks for Air Heating:
Networking their PC's in their new office in Basildon, Essex.
Configuring multiple e-mail accounts.
Providing support and advice in respect of Anti-Virus protection.
Providing image scanning facilities and document integration.
Providing support and advice in respect of data backup requirements.
Design and Programming of Air-Heating's website
I have also designed and developed a database system in Microsoft Access 2002 (part of the Office XP Professional package)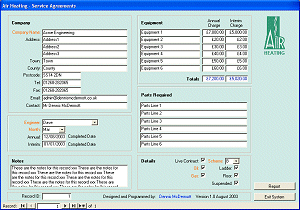 This database records details of all of Air Heating's service agreements, detailing engineer responsible, parts required and records of equipment servicing. The system includes reports based on user selection criteria which makes it's use intuitive.

See examples of some of my Microsoft Access Development and VBA Programming Projects here...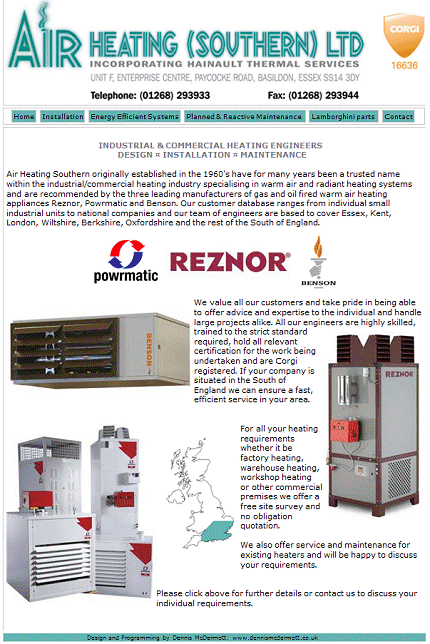 Visit the Air Heating website www.air-heating.co.uk