Barnet and Chase Farm Hospitals
Equipment Loan Database System
I was approached by a representative of Barnet and Chase Farm Hospitals to design and develop an 'Equipment Loan Database' The department in question loans medical equipment to other departments within the hospitals and this database system was required to store information pertaining to those equipment loans.
Main Menu Form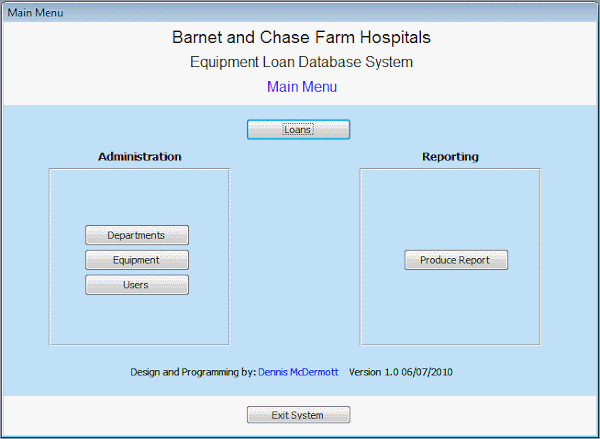 After logging on the user is presented with a main menu, if the user has administrator status then the administration options are available on the main menu, otherwise they are not.
Departments Form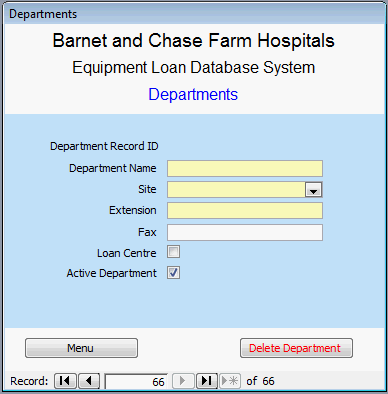 From the main menu an administrator can maintain information regarding the departments who loan equipment
Equipment Form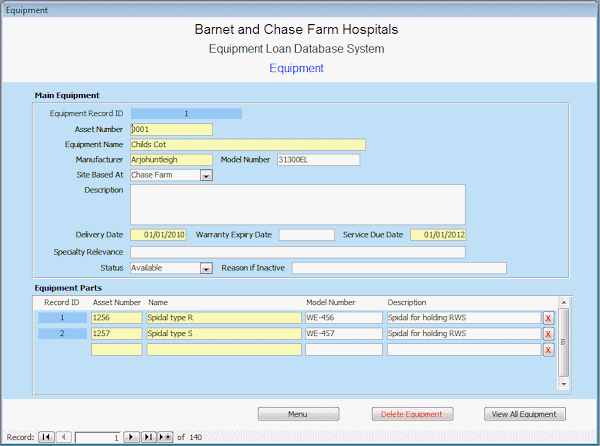 The administrators also have access to maintain the equipment available for loan, the yellow boxes indicate mandatory information and the system advises the user if they attempt to save a record without completing this mandatory information. A sub form holds information on additional parts which are loaned with the main equipment, for example a power supply.
Users Form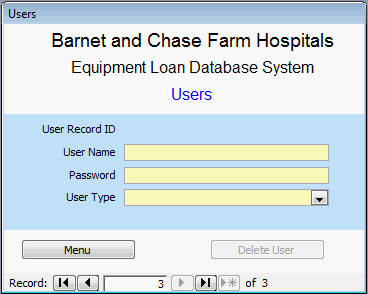 The administrators can also maintain information regarding the users of the system.
Loans Form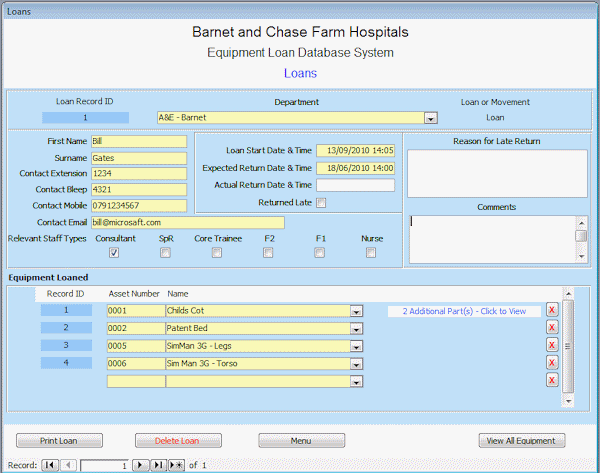 All users have access to the loans form. This form details who has loaned equipment, what equipment they have loaned and for what time period, this is important as equipment loans can be setup before the actual loan takes place and the system intelligently only offers equipment for loan that is not already loaned during the same time period.
There is also an option to print the loan agreements from this form, the loan agreement shows all relevant details of the loan and provides space for the relevant parties to sign the equipment out and back in.
Loan Agreement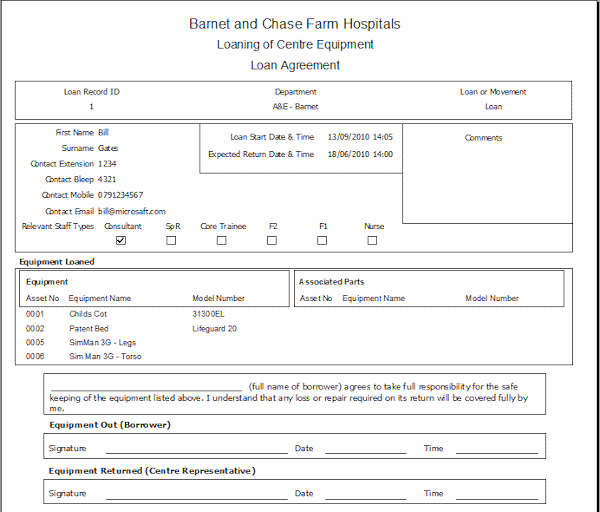 Report Selection Criteria Form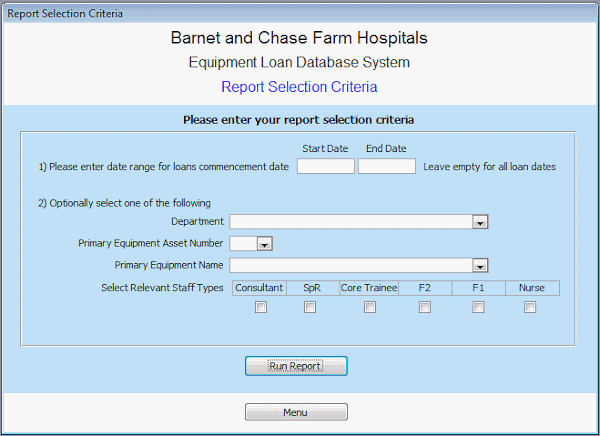 The 'Report Selection Criteria' form provides great flexibility in reporting, allowing the user to fine tune what is contained in the report.
See examples of some of my Microsoft Access Development and VBA Programming Projects here...