Hiltongrove Business Space:
This system comprises a public facing website to present the various business properties Hiltongrove have available for rent.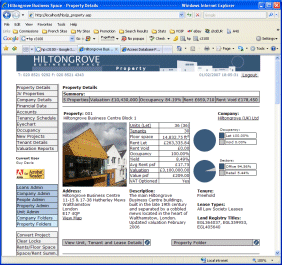 The system also includes a comprehensive data maintenance suite for undertaking the administration of data relating to various properties/tenants, the system has multi level security facilities and data analysis options. Dynamic graphing facilities producing graphs directly from data in the back end database.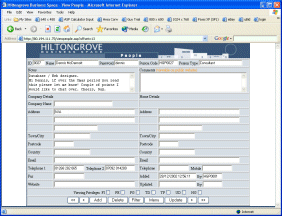 Technologies used:
ADO (ActiveX Data Objects)
ASP (Active Server Pages)
CSS (Cascading Style Sheets)
HTML (Hypertext Markup Language)
Javascript
ODBC (Open Database Connectivity)
---