Fleetwood Building and Maintenance
Job Sheet System
I was approached by Fleetwood Building and Maintenance to develop an Access Database system to replace their current method of working which involved the use of Excel spreadsheets.
The day to day production of job sheets and reporting to their client was becoming more and more difficult to undertake using these spreadsheets.
Two of the main advantages of the system I developed are the fact that it is multi user and that it automates and controls the processing of Job Sheets and reports.
Logon Form
When a user sucessfully logs on the system determines their user type and access rights
Main Menu
Based on the users access rights some of the options on the main menu may not be available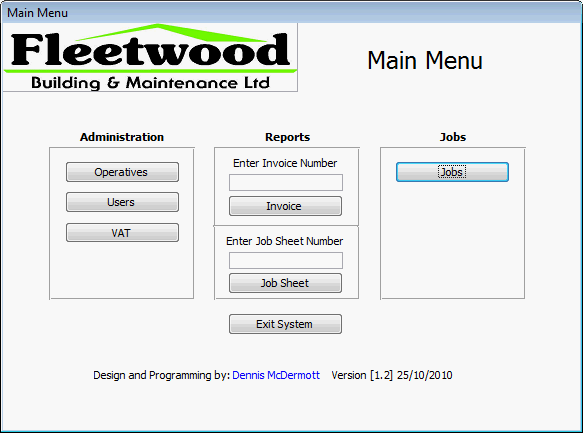 The user is able to enter Job Sheet or Invoice numbers which will appear on the appropriate reports, upon running these reports the individual job sheets are marked to automate Job Sheet and Invoice reporting.
Operatives Form
Here administrators can maintain a list of operatives that can be selected on the main Job Sheet form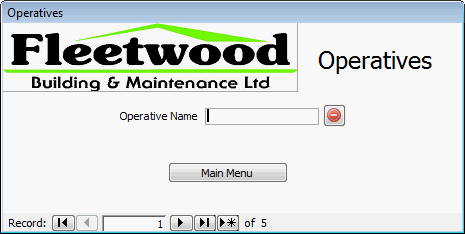 Users Form
Here administrators can maintain a list of users of the system, assign passwords and set user types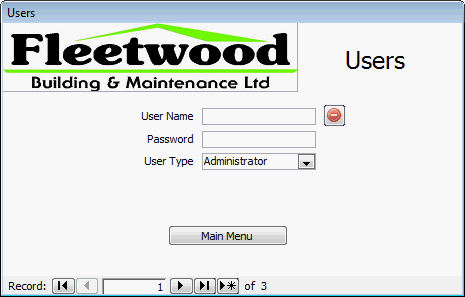 VAT Form
Here administrators can set the current rate of VAT to be used throughout the system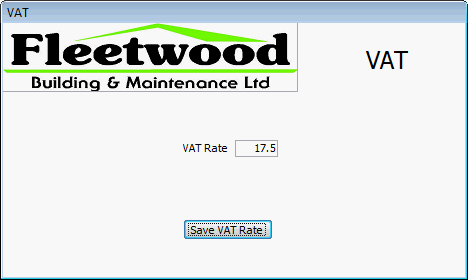 Main Job Sheet Form
Here users can enter details of Jobs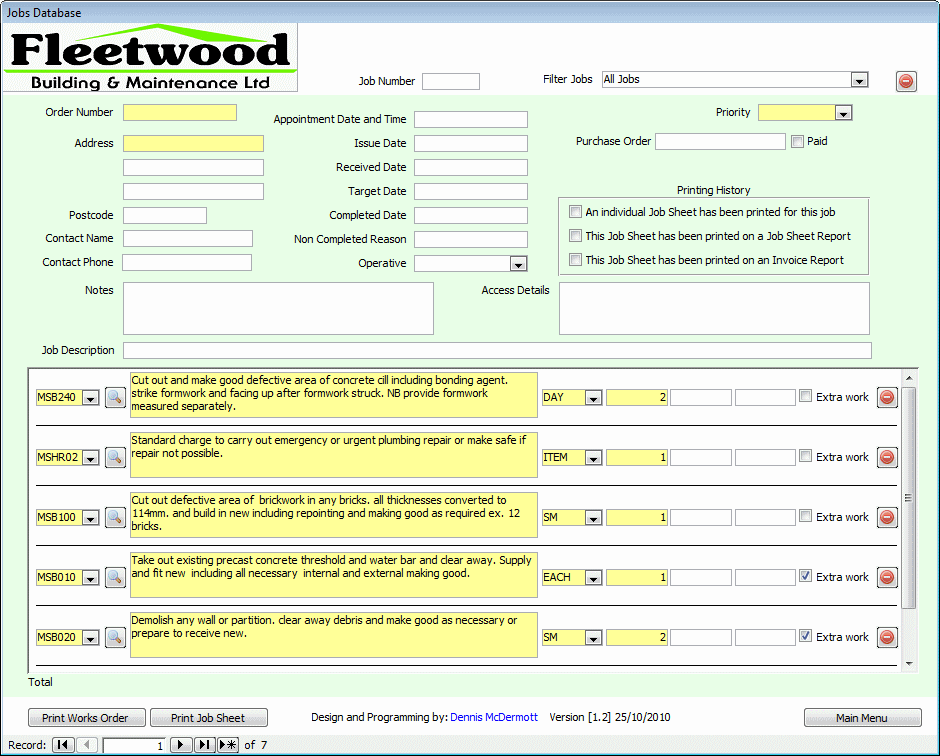 This form checks for manadatory data, allows the addition of multiple job elements, setting of quantities and marking of extra work. This form also keep a running total of costs and provides buttons to print the Job Sheet and Works Order.
This form is very easy to use, as all of the main data in the lower half is pre-populated when a job code is selected form the drop down lists on the left.
The printing history is only editable by administrators, and the form contains quick filtering by use of a dropdown filter selector.
SOR code Search Form
Clicking any of the magnifying glass icons on the main form will popup this SOR code search form, here the user can type part of a job description and the form will display all jobs with that text in the description. Then a single click will populate the main form and close this search form.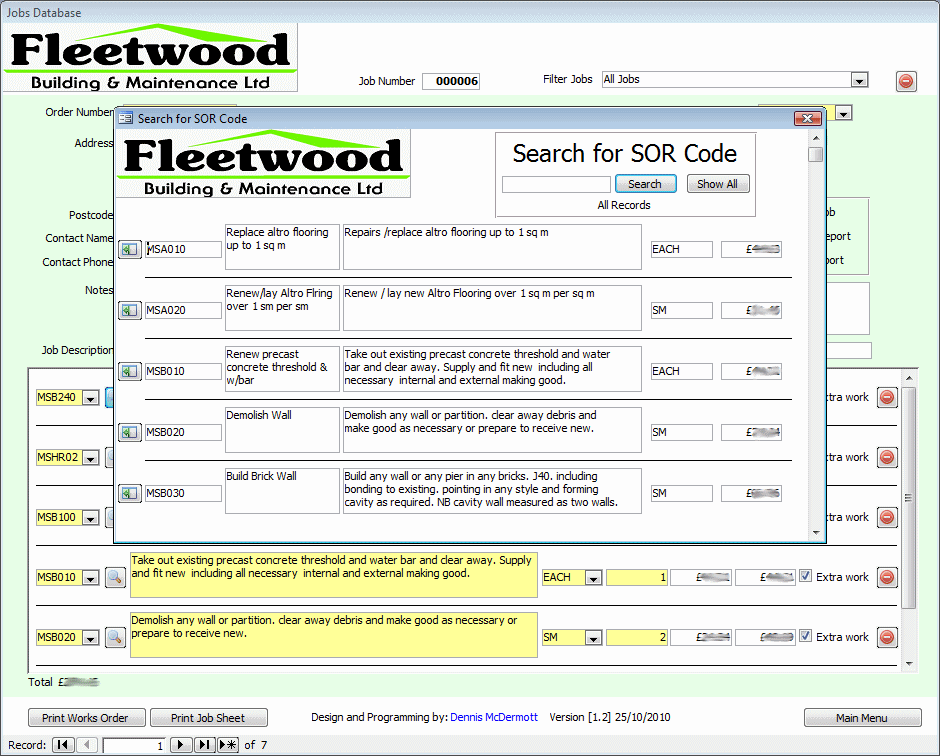 Example Works Order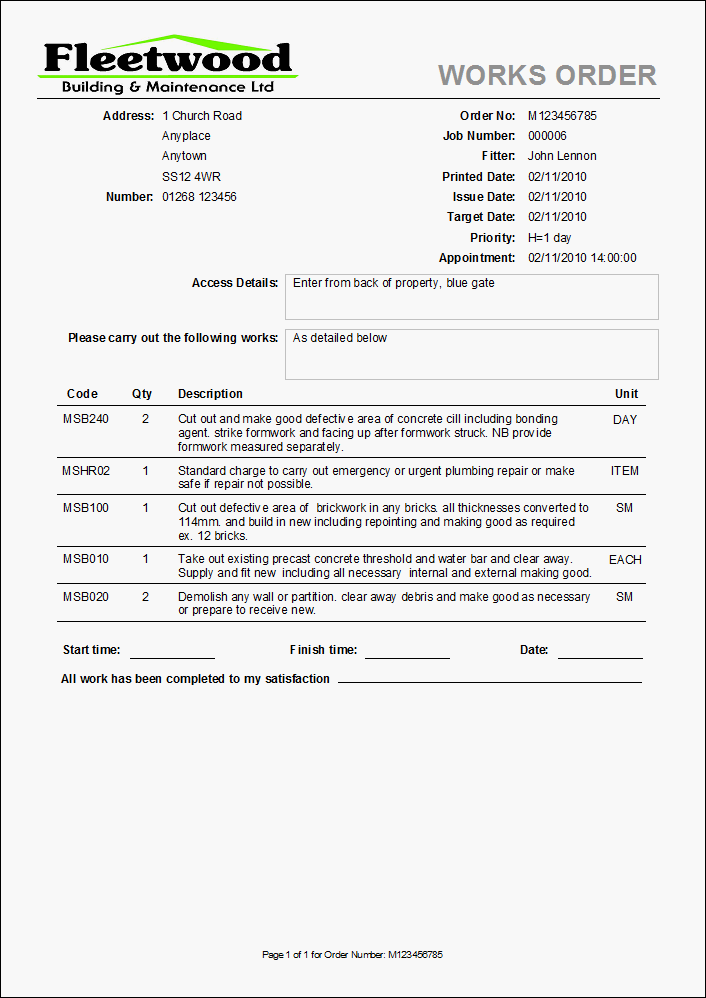 Example Job Sheet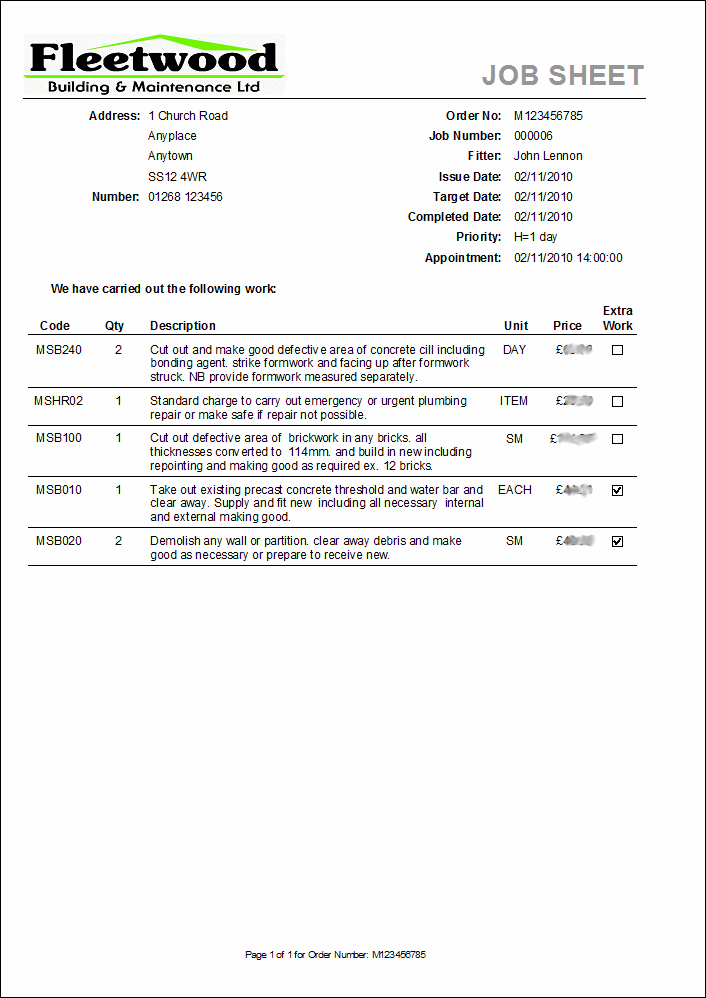 Example Invoice Report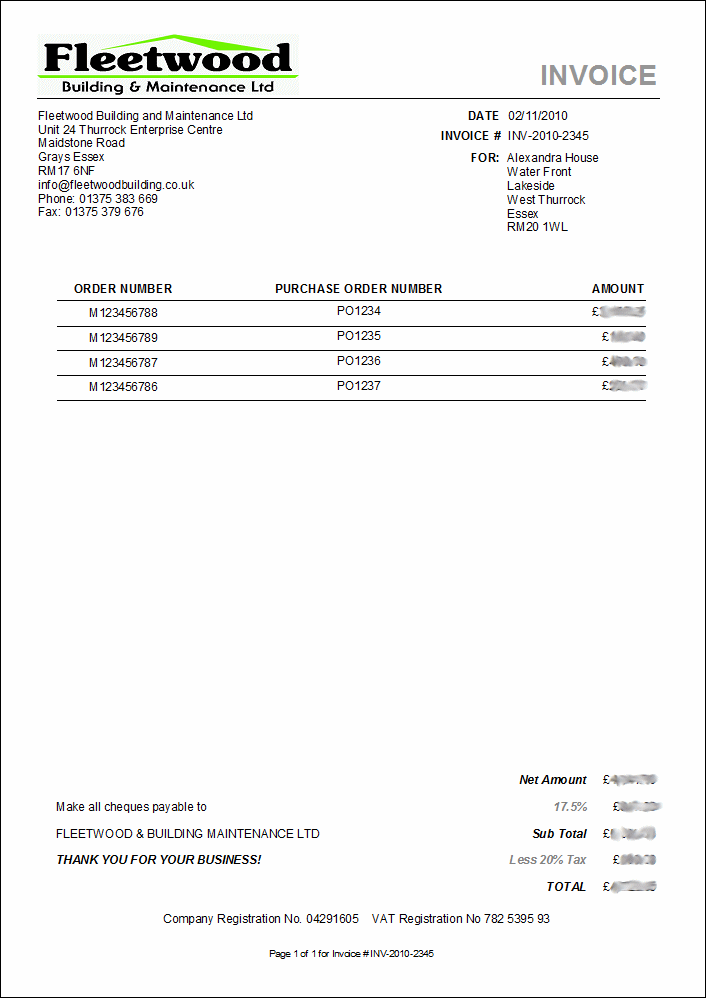 Example Job Sheet Report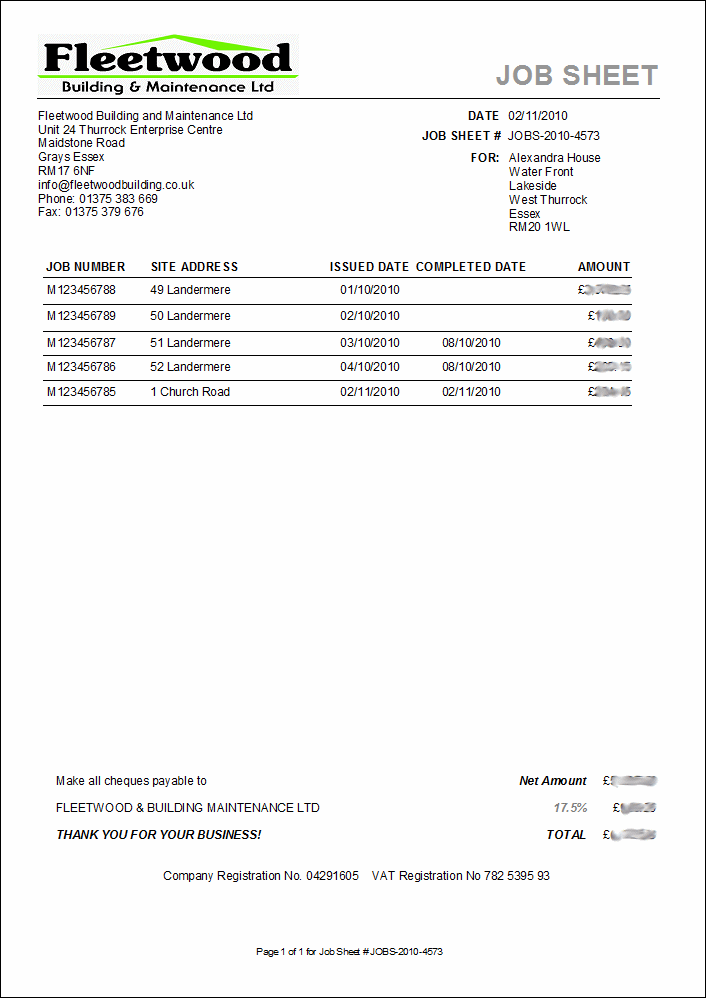 See examples of some of my Microsoft Access Development and VBA Programming Projects here...